Pour le français cliquer sur le bouton Accueil à gauche.
Home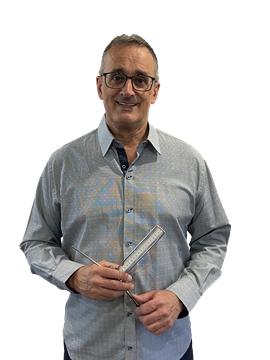 Welcome to my website.  Its main objective is to answer questions surrounding energetic care, the world of energy and awaken you to what exists outside of known and traditional methods.
Since I began my practice in 2011 as a consultant in Harmonic Synergy and most recently as an accredited practitioner of La Trame, I've been able to witness the importance of energetic care for many people. Significant physical and psychological changes that allow them to pursue their life more easily. Even today, in certain instances, I am still amazed by the results.
Before a disease or a problem manifests itself, it incubates for a long period of time, under the surface. To achieve the best possible health and improve your well-being, you must know and change the energy structures of your material self and take care of yourself. Remember that our current system only treats the symptoms and rarely the cause.
In the section Testimonials you will be able to read explicit comments and testimony using simple terms.
My Story
Since my childhood I have lived with big fears, a lack of confidence, stress and a certain anxiety. In 2006 all of this magnified in nature. I was confronted with several personal problems and I was unable to determine the cause or solution. In September 2008 a friend told me about energetic care. I had absolutely no idea what she was talking about, but I had nothing to lose. In my first care session in October 2008, already I felt an enormous release, freedom. Without understanding how or why, I knew at that moment I had found a solution to my problems. After that I became interested in the world of energy and started researching the subject. After my research, in autumn 2010, I began a two year Harmonic Synergy vocational training course. Today I can better understand and help people who come for consultations because I have lived the experience before going through the training.
In January 2016 I became an accredited practitioner of La Trame so I could further the aid and care I could bring to people. This technique really opened my eyes to the incredible capabilities the body has to regenerate itself. The results are fast, efficient and lasting. The Statistics section of my web site will show the improvements measured in graphical form.
Since Decembre 2017, I am a member of the Academy of Naturopaths and Naturotherapists of Canada, which allow me to give receipt for you insurances.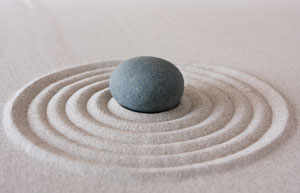 The Harmonic Synergy at a glance
Harmonious Synergy is an energetic approach to relational aid, intervention and interpretation of the energies of the human being and its environment.  It helps to establish an energetic assessment of the person's condition, assess the energy disharmony and make corrections in simple ways to help the person regain power in all areas of their life. It is completely compatible with all other traditional or alternative interventions and it doesn't replace any other healing method. It is not necessary to be ill to begin the process of greater wellbeing. Harmonic Synergy also acts on the healthy individual, who wants to improve their situation and to simply feel better in all aspects of their everyday life.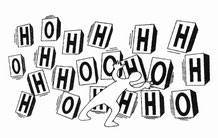 La Trame at a glance
La Trame is not a classic rebalancing practice because it allows the body to regain  an overall balance. It is a vibrational technique used to release emotional obstructions and physical pain. You can compare the body to a carpet or a kind of canvas and when the carpet is shaken gently we create a wave that can dislodge the different obstructions. Health is found when the information circulates freely on the canvas of our body.  The whole point of La Trame is to be able to circulate the information throughout the body and to restore its capacity to find and preserve its balance.  It helps the release of resistance zones and tensions that obstruct the free flow of information in the physical body. It helps evacuate the surplus of emotions and aids in restoring balance to the body. There is no psychoanalytic, psychological or medical interpretation.
Why should I consult?
Is it normal to always feel anxiety and stress or to live with fears or with physical or psychological problems, to lose sleep, to feel like you've lost control, to lack self-confidence, to have impediments that prevent you from taking full advantage of your life? What are the causes? What prevents me from using my full potential? My objective is to give the person who consults their autonomy back in all areas of their life. To do so, tools are supplied to help them rediscover their full potential and to act according to THEIR choices and wishes.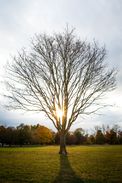 The environment
Our environment also has an influence on our physical and mental health and a direct impact on our quality of life. With Geobiology, it is now possible to detect some of these negative influences on the human body and to apply solutions. Whether it's about moving the energy of a groundwater vein, which could prevent you from sleeping well or from eliminating heavy and negative energies in your house, which could disrupt your well-being, all this is possible…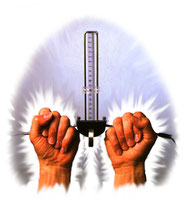 Tool
For the Harmonic Synergy I use the Lecher Antenna, which allows me to read vibrations of all categories and to measure the energy, to estimate the physical health of the client and their environment and to bring the necessary corrections.
For La Trame, the therapist lays their hands on 16 specific locations on the body of the person lying on their back without applying any pressure or manipulation to create a wave that can dislodge the different obstructions.
Somewhere else in the world
Hospitals such as La Source in Lausanne in Switzerland or Brigham and Women's Hospital (School of medicine of Harvard) in Boston suggests directing certain patients in complementary energy care, not to cure them but help them to recover better. They do not really understand why nor how that works but it works. The effects are real (More details in the Links section)
Benefits
In each of the technique sections, you will discover more specific benefits as explained by some of my customers. Here are a few:

• Tensions are calmed;
• Stress Management, regenerate the balance of your vital energy;
• Improved physical, psychological and mental health;
• Identify the cause of your physical and psychological symptoms;
• Manage more easily feelings of insecurity and anxiety;
• Ability to adapt more easily to change;
• Improved self-confidence and motivation;
• Better control of your emotions;
• Better understanding of yourself;
• Authority to take action more easily;
• Take back your POWER
Harmonic Synergy and La Trame care are not replacements for any traditional medical treatment, monitoring or therapy whatsoever. They are simply supplementary aids for those who want them.
"The Harmonic Synergy and La Trame can help anyone who wishes to improve their health or want to work on themselves"