Statistics with La Trame
The following graphs represent an average percentage of the evolution of different specific conditions experienced by customers after only 4 treatments of La Trame. These percentages were collected before each treatment and during follow-up interviews after 2 weeks. To demonstrate the evolution, the various special conditions were separated into emotional and physical group.

The emotional conditions may include:
emotions in general

fears

anxiety

let go

stress

etc ...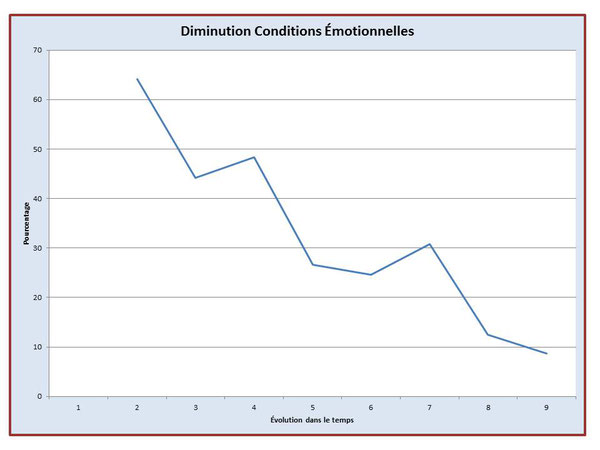 Physical conditions may include:
back ache

headache

stomach

knees

neck

etc ...